Looking to take action and start your own fashion brand?
Looking to change your life but not sure how or where to begin?
How long have you've been thinking about this? Mulling the idea over, debating whether you should do it?
Is it a good idea? can it be profitable? Is it worth pursuing?
How long it will take? How much it will cost?
Where to start??
And..... million other questions you wished you had answers for....
This can all end now!
This Powerful course will teach you how to start and build your own fashion business!
In this course Boaz David, a fashion business expert with nearly 25 years of experience of starting and building successful fashion brands will teach you ALL the the ins and outs of starting a fashion brand!
You can learn ALL of that and more, at your own pace with our exciting, powerful packed with tons of awesome info, tools, inside tips and the fundamental steps course on how to start a fashion brand!
Our mission is to help you turn your fashion dreams into a reality and make a living doing something that you love, good at and passionate about!
Jump start your fashion business today!
Mood U's powerful curriculum will deliver everything you'll need to know to start a successful fashion business.
Beginning with an intro into ideal business structures and financial plans, the 6-session course will cover all things branding, including target marketing, sample development, lucrative product pricing, and the best online business practices.
WHO IS IT FOR?
Anyone who has an idea for a fashion product or fashion business and is serious about it. Whether you are looking to make womenswear, menswear, childrenswear, accessories, or even jewelry this course is for you!
You don't need to have any previous experience in the industry and you don't need to know how to sketch, make patterns or sew....You just need an idea and the will to learn!
WHAT'S INCLUDED:
This in depth course contains 6 separate classes, each covering a different aspect of the a fashion business. You can purchase each of the 6 classes seperetly or buy the complete course right here for a discounted price.

The course includes the following:
6 separate video classes jam packed with info, step by step training, inside tips and advice from our industry expert Boaz David. Which means nearly 25 years of industry experience available JUST FOR YOU!
Start-up Designer questionnaire (we highly recomend to complete it before your start your first class and again when you are done with the complete course)
FREE industry packet containing:

Industry calendar outlining important dates for your fashion business so you can plan your business calendar around.
Cost sheet template which will help you build a string , profitable pricing strategy.
Start-up budget sheets for you to use to build a string financial plan for your business.
Course Outline:
Class 1 - Introduction to the basics
The first steps of starting a fashion business
Defining your business concept
Choosing your brand entity
Conducting a market research
Choosing and defining your target customer
Forming your business model
Class 2 - The Financials
Costing & pricing your product to make sure it's profitable
How to calculate your:

Startup budget
Monthly fixed cost and variable cost
Breakeven point
Your business cash flow for the first 2 years

Financing options
Class 3 - The Design Process

The ideal size of the line
Translating inspiration to design
What to Consider when designing
How to design with production in mind
Designing your future collections
Class 4 - The Development Process

Sourcing materials & vendors
A step by step process of developing a fashion product
How to work with a pattern makers and samples room
Tips and strategies to make the development of your line easier, faster, and more cost effective
Class 5 - Sales & Marketing

Wholesale vs Retail
Creating a Marketing plan
How to work with retailers
Selling tools:

Line sheets
Look Books
Order forms

Presenting your fashion line to buyers
Selling via E-commerce
Pros & cons of hiring a sales rep or PR company
Pros & cons of doing trade shows
Class 6 - the Production Process

Domestic vs Offshore production
Finding and working with contractors
Production step by step
Common production mistakes to avoid
Price negotiation tips
WHEN: This class is available now, simply sign up now and start to listen right away and at your own pace.
WHERE: This is an online course in the form of video tutorials. Sign up and watch it right here from the convenience of your own computer, phone or tablet.
What other designers say about this course:
"I received a wealth of information. Coming into the class with no idea how to streamline an art that i have practiced for years was priceless, giving me a new starting point." Michelle
"I honestly can say everything about this course was helpful. my trips from DC to New York every week was well worth it. Looking forward to next workshop.
A major difference I now have a better idea of where and how to start." Tylia
"I liked how open and honest the instructor was with the pros and cons. He was very "stating the facts" - and we could make our own choices." Diana
"The best business decision I've ever made!" Nkiruka

This course is closed for enrollment.
Your Instructor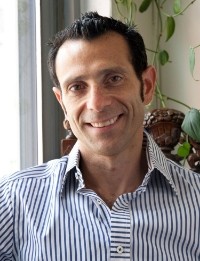 Boaz is a fashion designer with over 20 years industry experience in the contemporary and young designer markets where he established himself as an expert in technical/garment construction and production. Boaz was responsible for setting up, restructuring and directing design and production departments for highly acclaimed brands such as Yigal Azrouel, Nili Lotan, Alice & Trixie and Raven among others, including his own namesake women's brand which was sold in high-end specialty stores throughout the US and around the world. Recently through Human B. Boaz was instrumental in launching the highly buzzed about brands: Pret A Surf, Daniel Vosovic, Alvin Valley and Adeam.
Courses Included with Purchase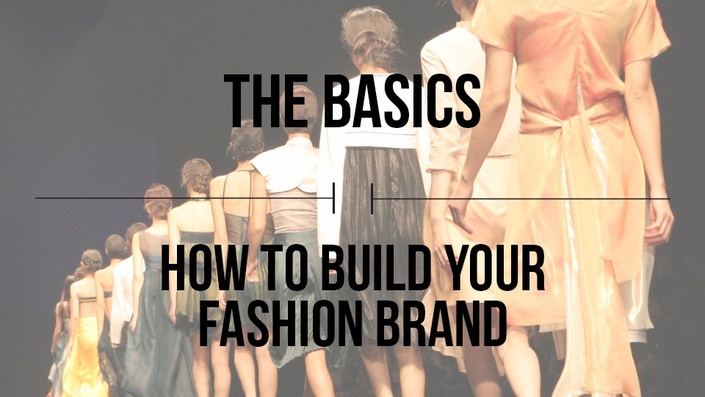 Class 1 - The First Steps of starting a Fashion Brand
How to Build Your Fashion Brand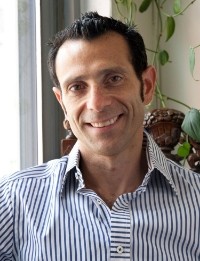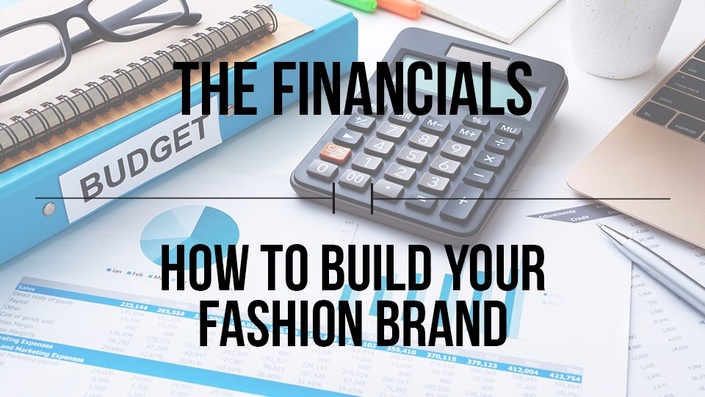 Class 2 - The Financials of your Fashion Business
How to Build Your Fashion Brand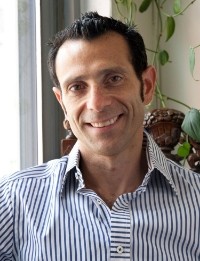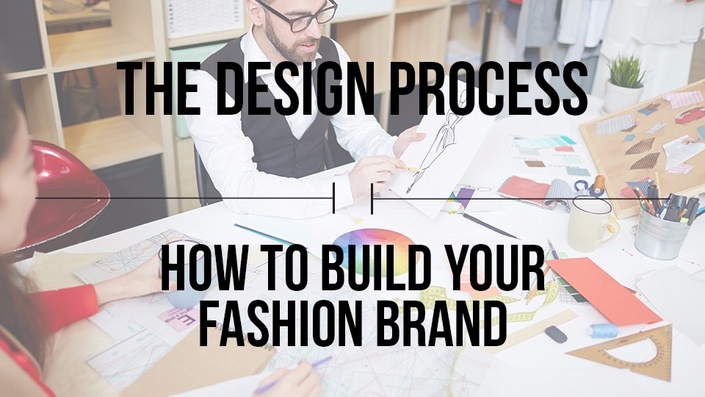 Class 3 - The Design Process
How to Build Your Fashion Brand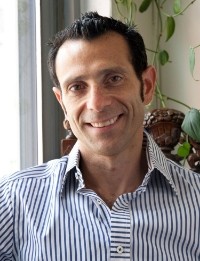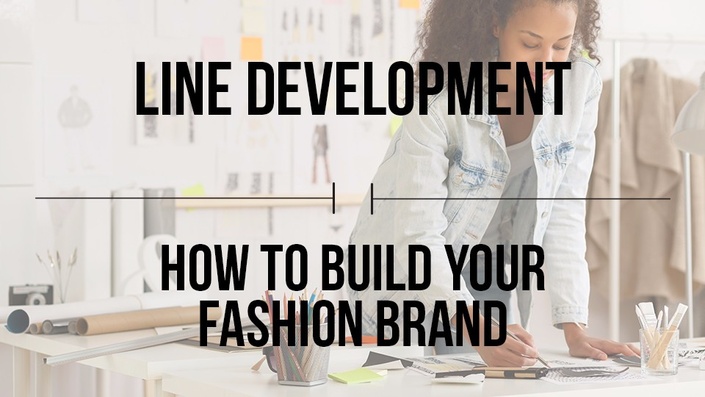 Class 4 - Developing a Fashion Product
How to Build Your Fashion Brand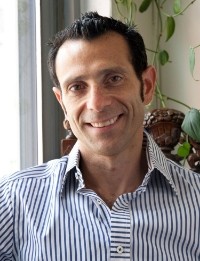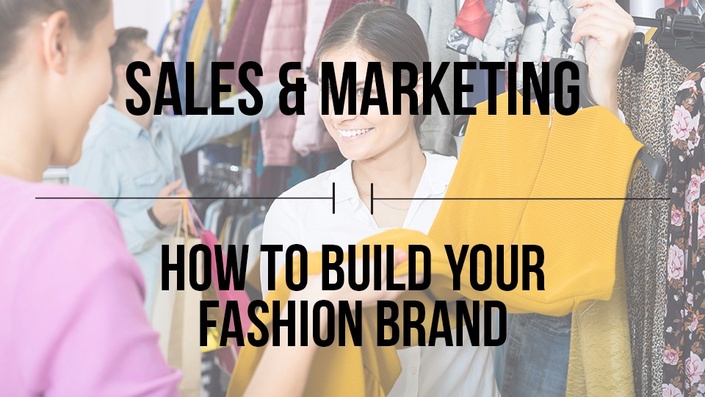 Class 5 - Sales & Marketing
How to Build Your Fashion Brand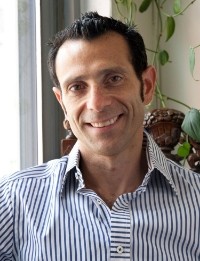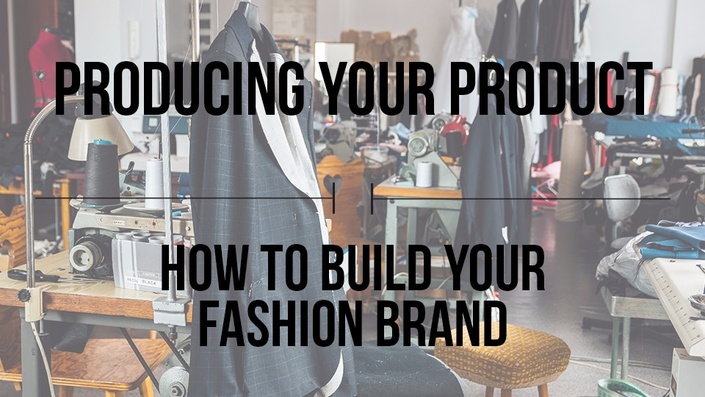 Class 6 - Producing Your Fashion Product
How to Build Your Fashion Brand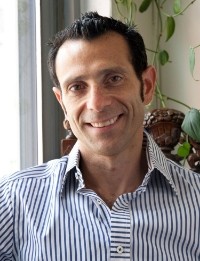 Original Price: $0
Course Curriculum
Starting
Available in days
days after you enroll
Bonus Forms
Available in days
days after you enroll
This course is closed for enrollment.